India's Highest Paid Campus Partner Program
Plan your career ahead from here.
Earn while you learn!
Be the face of your college and earn proud Enormayu Campus Partnership title.
Our Interns Experience Working With Us:
"EnormAyu is one such platform which gives you opportunity
to train and improve yourself to reach your dream goal by providing training over job placement.
Being a proud campus Ambassador of EnormAyu, I'm happy to introduce the best features of this Trainobment program to my college mates and friends."
I'm proud to be Campus partner at enormayu as it has unique motive and programs to hold Student's hand, I enjoy working here as a Campus partner Intern
I'm very happy about Campus partner Internship, As I get guided by my mentor throughout the steps I take up while promoting Enormayu events. Team is very supportive and help me Reach my aims also I'm learning some unusual yet most useful skills.
Most exciting Internship opportunity for students!!
Earn up-to Rs.50,000/- and more worth prices and goodies, Scholarships and money.
Here is what you get additionally!!
Letter of recommendation will be given for Super performers
Campus partner is one one the highest paid Internship
Internship completion certificate will be issued after the completion of Internship
Campus partner's are just not Interns who are collaborators with highest offerings of Monetary and opportunities
Super performer Graduates will be offered Job opportunity
Campus partner's will be Awarded and recognized regularly
India's Largest paid internship opportunity:
Apply from here for Campus partner Internship Program
Register from here and get all details over your email. Our dedicated team will guide you in the further process.
Eligibility:
Good Communication

Need to have good networks

Need to be flexible

Need to have Basic knowledge social media marketing skills (Training will

be provided)

Need to be a

quick learner

Must be dedicated

Must Abide companies policies

Ready to learn new thing's attitude
Roles and Responsibilities:
Need to be proactive over social media

Need to be face of the campus

Need to represent Enormayu

Need to promote enormayu's social cause
Why this internship?
Digital marketing concepts will be trained upon. Get to work closely with our team.
Flexible working hours flexibility to visit office or take up remote work from home option.
Regular improvement sessions. Get mentored by industry experts and get real time experience
How Does Campus partner Internship works??
Apply for Campus Partner Internship
We will evaluate your Profile if shortlisted you will be allowed to take up prelim round.
Once you qualify prelims you will be then allowed to attend Telephonic Interview
Technical questions will be asked all about Enormayu and its inventions.
Once you qualify our Telephonic interview you will now be allocated to a mentor who will help you to complete your basic protocols.
You will be unofficially on-boarded via mail.
You will still not been hired as campus partner, However you have been short-listed as qualified candidate.
You will then be redirected to our training where you will be provided with an orientation program to make you aware about various aspects.
You will be explained the whole process during this program after which you will be assigned with small Assignment.
After you Successfully complete your assignment then you will be officially on-boarded and will be allocated to a team
Regular meetings and sessions will be conducted for campus partner career enhancements.
During this phase Campus partner will be offered with official offer letter.
Eligibility To apply for campus partner Internship:
Good Communication
Need to have good networks
Need to be flexible
Need to have Basic knowledge social media marketing skills (Training will be provided)
Need to be a quick learner
Must be dedicated
Must Abide companies policies
Ready to learn new thing's attitude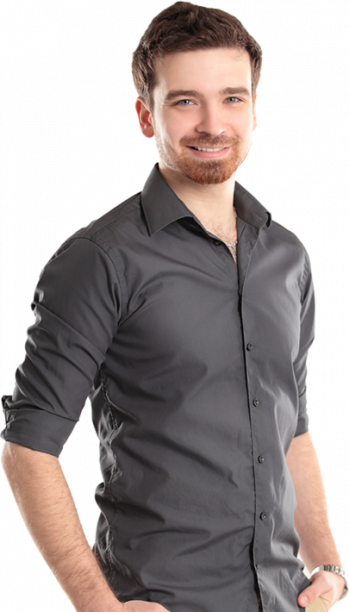 Are you a class Representative? Apply for our Class Ambassador program
Our platform helps you and your classmates to achieve one 's Dream Job